Overview
TES® Inc. exercises due-diligence and the highest levels of professionalism throughout the entire search process. Our distinctive process has been carefully developed and constantly refined since TES® began operations in 1981. The process is designed to provide TES® recruiting and research staff with a structured and proven method to ensure that they meet the client's specific needs with the best qualified professionals available.
Permanent Placement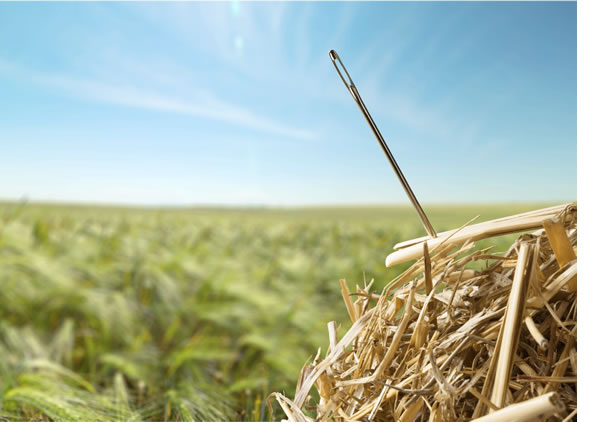 TES® Inc. has a well-established reputation for finding the best talent out there and therefore, we excel at finding permanent employees who can take your business to new heights. Whether your business is in the public or private sector, Fortune 100 or startup, our process and approach works to find the best. We offer a retained search option for businesses who want to pay a retainer to have our recruiting specialists find new talent as soon as possible and we offer a contingency search option for businesses who prefer to only pay once we've found a suitable candidate who is then hired. Please read more about these two options below. Either way, as our current clients can attest, we always strive to find the best fit for your team.
Retained Search
Our retained search process includes the following services, tailored to your needs:
Client Need Analysis - We will execute an in-depth analysis of our Client's needs and expectations. It is critical that our understanding of the opportunity mirrors that of our Client. During this time, we clearly document our timeline and goals. This partnership is solidified by the payment of a retainer.
Recruiting and Prescreening - Potential candidates are confidentially contacted. During this initial phase, candidates are screened based upon a series of questions that we develop. Numerous first stage knockout factors are used to eliminate unqualified or unmotivated candidates.
In-depth Interview - The second phase of the active recruiting process involves confidential screening interviews. A detailed set of questions, behavioral and objective, are utilized to identify viable candidates. By the end of this second screening phase the candidate population is further reduced.
Sales Acumen Profiling and Evaluation - This group of candidates is screened again with further criteria and questions. Sales Acumen testing (DISC), company cultural considerations, career and personal candidate goals in relation to client expectations, and many other criteria are considered. This phase includes virtual or onsite interviews at TES® headquarters.
Presentation and Client Interview - Finally, TES® will refer the most qualified and genuinely interested candidates available, for your review. A portfolio for each candidate will be provided to you that includes:
(a) an updated resume of the candidate,
(b) a selected collection of the candidate's achievements related to the opportunity,
(c) TES® candidate interview notes and insights,
(d) TES® psychological and behavioral sales acumen test results.
Progress Report and Facilitation - We will furnish you with weekly updates on our progress that includes items such as; numbers of candidates contacted, screened, interviewed, referred, etc. During the final client interview stages, we will help remove any obstacles such as travel arrangements, coordinating times, accommodations, etc.
Candidate Final Vetting and Offer - When you identify the right candidate(s), we will follow up on subsequent issues. We will perform all reference and background checks. We will manage, negotiate, and present offers on your behalf. No offer will be presented unless acceptance is assured.
Post Hire Follow Up - We will walk the selected candidate through the resignation process from their current position and make sure she/he starts work on a timely basis. Once started, we will follow through during the early employment phase to overcome any naturally occurring obstacles involved in starting a new job.
Here is a sample timeline of the Retained Search process:
Portfolios of first round candidates presented: 2 weeks from retainer.
Final interviews and negotiations: 2 to 3 weeks from retainer.
Newly recruited employee start date: 3 to 6 weeks from retainer.
Note: The above items are intended to describe the TES® Retained Search process.
Contingency Search
I. Search Assignment:
Understand Your Needs
Set Position Parameters
Understand Personality Profile and Corporate Culture
Clear understanding of our key deliverables in terms of timing and expectations
II. Source:
Utilizing a variety of tools and market intelligence, in addition to our vast candidate files. Our recruiters are held to a high standard of ethics, and we strive to source in a confidential manner that protects our clients and job seekers.
III. Screening
Vet candidates with multiple interviews and behavioral questions. Our typical goal is to provide the top 3 to 5 candidates in the market within two weeks.
IV. Regroup and Candidate Interviews
This provides an opportunity for us to share market feedback and present our top candidates. At this time, we assist in the coordination of the interview process.
VI. Selection, Offer & Acceptance
We will assist with verifications and reference checks at your discretion to assist the final selection process. We will also assist in uncovering potential candidate objections and identifying motivational factors to make sure that the offer is accepted.
Contract/Temporary
We will assist with contract and temporary staffing on a case-by-case basis for our preferred clients.
---
TES helped me staff for several different positions in several different plants. TES was very responsive to feedback and would make adjustments in recruiting based on this feedback. I found them to be very customer service oriented and responsive to our needs. They are great at follow-up and were a big help for me in keeping track of all the positions they were recruiting for us for. I very much enjoyed working with TES.
I have worked with TES, Inc. for many years, and I view them as a valuable business partner. TES, Inc. conducted the due diligence necessary to understand our company's unique culture and our highly specialized job requirements. They proved that they were dedicated to meeting our needs time and time again. When I was a Regional Vice President, I used TES, Inc. to recruit talent for several of my manufacturing facilities. These are large, fast-paced facilities with unique cultures unto themselves. These roles were instrumental to our ability to make and distribute our product. Now as a Corporate Vice President, we have used TES, Inc. to find Director-level Manufacturing and Engineering talent. The talent that TES has referred has led to our continued growth and development. I find TES, Inc. to be responsive, professional, and effective in its recruiting strategy. I highly recommend their professional recruiting services.